First Quarter Review for Georgia Manufacturing Alliance Shows Continued Success
Date posted
April 22, 2019
Cobb Business Journal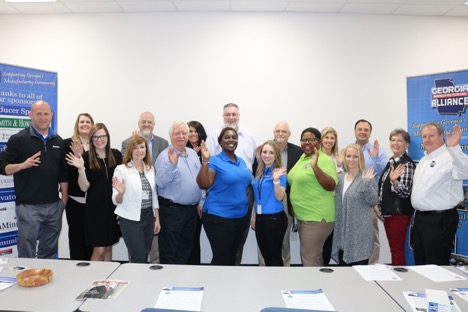 The Georgia Manufacturing Alliance experienced continued growth in first quarter 2019 surpassing even the expectations of CEO and founder Jason Moss.
Georgia was named for the sixth consecutive year as the No. 1 state to do business. As the economy and the manufacturing sector continues to improve in the U.S., the manufacturing community in Georgia is reaping the benefits.
"Our first quarter has been an exciting ride as we have exceeded our goals for GMA," said Moss. "We have launched several new initiatives including an historical coffee table book — 'Manufacturing Success in Georgia' and the monthly 'Today in Manufacturing' radio show."
Some of the Georgia Manufacturing Alliance's first quarter highlights included:
♦ "Manufacturing Success in Georgia: An Illustrated History" coffee table book announced with HPN Publishing.
♦ "Today in Manufacturing" monthly radio show launched in conjunction with Supply Chain NOW Radio....