History and Mission
Supporting Georgia's Manufacturing Community
Our Mission:The Georgia Manufacturing Alliance (GMA) is the fastest growing community of industry professionals in the state. Since 2008, GMA has provided the premier platform for manufacturing leaders to form strategic alliances, share best business practices, and make profitable business connections.
History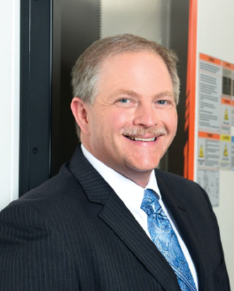 The Georgia Manufacturing Alliance (GMA) was founded in 2008 by Jason Moss who envisioned a network that would support Georgia's manufacturing community. At that time, he was a regional sales representative for a software company providing 3D CAD software for manufacturing companies. As he researched groups for the industry, he discovered that most served a very small segment of the overall manufacturing space. Mr. Moss knew strategic alliances could be made if these industry leaders could work together to support the entire manufacturing community.
Originally founded under the name Networking MFG, his organization began with a core group of 15 manufacturers and service providers that saw a need to find local resources for their industry. They wanted to buy, sell and trade locally, but did not have the platform and resources to make the connections. As the organization grew and evolved, the name was changed to the Georgia Manufacturing Alliance to better describe the mission of having Georgia's manufacturing community working together in harmony, in one alliance.
The Georgia Manufacturing Alliance now has six chapters across the state that are facilitated by volunteer chapter directors. The GMA staff and Chapter Directors work together to identify quality manufacturers, coordinate plant tours, and provide educational workshops in their regions. Each month GMA provides plant tours where others can learn best business practices from their peers. Past tours included Duracell, Gulfstream, KIA, Kings Hawaiian, Daniel Defense, Delta, Olympic Steel, UPS, and MTI Baths, and a broad selection of tours are planned for this year. GMA also provides educational workshops and networking events each month so the manufacturing industry can share ideas and stay up-to-date on an ever-evolving industry. With coverage from Savannah to LaGrange and Gainesville to Macon, GMA serves the entire state.

This year, GMA will provide more than 120 events making the Georgia Manufacturing Alliance the most active organization in the state directly supporting manufacturers.
Their capstone event of the year, the Georgia Manufacturing Summit, is held each October at the Cobb Galleria. This annual Summit focuses on the people, plants and products that help create a more vibrant manufacturing environment in our state.
The focus of the Summit is "Manufacturing Success in Georgia" and more than 1,000 industry professionals from across the Southeast are expected to attend. Top name keynote speakers and over 30 experts from manufacturing companies will share the trends to track.
---
Other resources that have been developed by the Georgia Manufacturing Alliance include:
Georgia Manufacturing Summit - Held each October at the Cobb Galleria, this is "The Manufacturing Event of the Year" that attracts over 800 industry professionals from across the Southeast
The "Buy from Georgia Month Proclamation" – Industry leaders from across the state join GMA Members at the State Capitol to recognize the importance of Georgia Made Products.
The Georgia Manufacturing Directory – A desktop and online listing of GMA members that manufacture and provide services to the manufacturing community.
BuyFromGeorgia.com – This website highlights over a 1,000 products that are made in Georgia. These items can be bought on Amazon throught this site.
GeorgiaManufacturingCalendar.com --This website was developed to help other industry associations (such as AME, APICS, CSCMP, and Women in Manufacturing) share their events with manufacturing professionals across the state
To learn more about the organization, membership, and upcoming events please call 770-338-0051.
WATCH THIS SHORT 4 MINUTE VIDEO TO LEARN MORE ABOUT GMA!