GMA Anniversary
Industry Leaders from Across Georgia Celebrate GMA's 10th Anniversary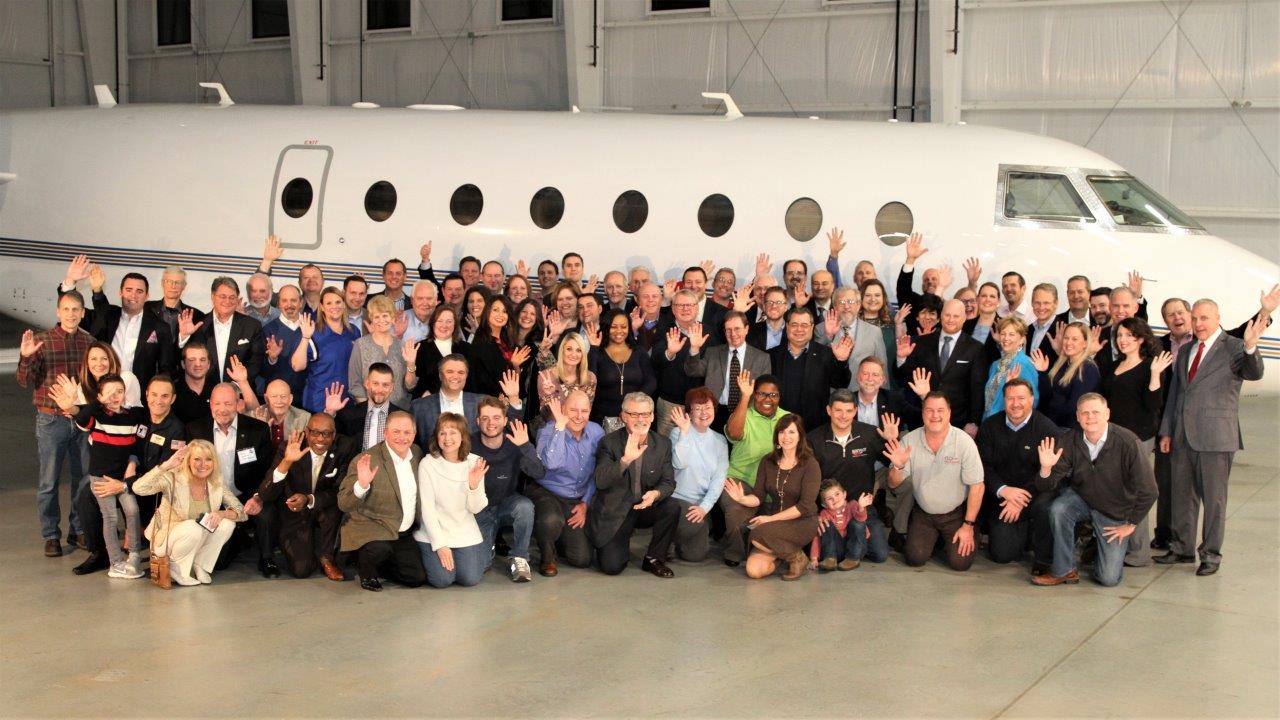 Since 2008, the Georgia Manufacturing Alliance (GMA) has been supporting the manufacturing community in the state.  At their Tenth Anniversary Party, held February 1st at the 57th Fighter Group restaurant, the achievements of Jason Moss, the founder of GMA were recognized in an official Commendation from Governor Nathan Deal.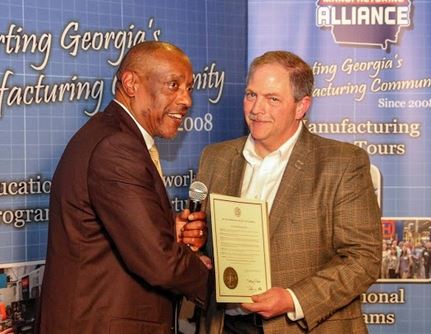 "I was honored to address the attendees and to present the Governor's Commendation recognition to Jason Moss. I met Mr. Moss in 2007, and he shared his vision for creating the Georgia Manufacturing Alliance (GMA).  Manufacturing is the backbone of our economy, and GMA has had a tremendous impact on the manufacturing industry in our state." - Mr. Melvin Everson, Director of the Georgia Commission of Equal Opportunity.
The Governor's Commendation also noted the many accomplishments and resources that Mr. Moss has developed including:
The Georgia Manufacturing Directory which provides a list of GMA members and is an online and printed resource for manufacturers and suppliers to find local services, parts, and equipment.
The Georgia Manufacturing Summit, held October 10, 2018 at the Cobb Galleria, which highlights the people, plants, and products that make a vibrant manufacturing environment.
The Georgia Manufacturing Hall of Fame which honors the people that have had a tremendous impact on manufacturing in the state.
The Georgia Manufacturing Calendar which features events from affiliated industry associations including plant tours, training workshops, tradeshows, and networking events throughout the state.
---
"I saw a need for manufacturing professionals to have events where they can share best practices and to provide resources where they can form strategic alliances with each other. We started the Georgia Manufacturing Alliance with just a few members and now we have five regional chapters across the state. We are uniquely positioned to help Georgia capture much of the re-shoring of manufacturing to America."
- Jason Moss, CEO of the Georgia Manufacturing Alliance