Bill Stankiewicz is Named Coastal Chapter Director for the Georgia Manufacturing Alliance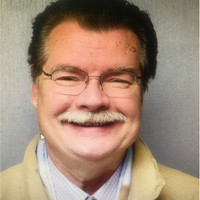 The Georgia Manufacturing Alliance (GMA) is pleased to announce the addition of Bill Stankiewicz as the Coastal Chapter Director for GMA. Mr. Stankiewicz is a Supply Chain Consultant in the Savannah area and has over 20 years experience in Industrial Facility Operations, Business Development, and Food Grade Distribution.
"It is an honor to be working as the Georgia Manufacturing Alliance Coastal Director," said Bill Stankiewicz, GMA Coastal Chapter Director. "I support Georgia manufacturing Jobs and will continue to address workforce development needs for manufacturers and supply chain centers. Our region is looking forward to hosting plant tours and educational events and supporting GMA with joint activities aligning with APICS, TAG, Savannah Traffic Club, Propeller Club, and Pooler Chamber of Commerce."
The Georgia Manufacturing Alliance has 4 tours set up in the Savannah region on July 26 and 27th as part of their Buy From Georgia plant tour series. These tours include:
Savannah Bee Plant Tour • July 26 • Savannah
Featured as a "Small Business Success Story" on CNN, the Savannah Bee offers some of the world's finest honey and beeswax body care products available.