Back to GMA Membership Directory
Professional Bio
Rick started his career with Ford Motor Company as an engineer, was an Executive Vice President and General Counsel with a major Tier 1, NYSE-listed, automotive supplier for 14 years, and is now President and CEO of GAMA, the Georgia Automotive Manufacturers Association, as well as President of the Southern Automotive Manufacturers Alliance (SAMA).

Rick is currently a Partner at Clements Bernard Walker PLLC – a law firm specializing in Intellectual Property (patents, trademarks, copyrights, trade secrets, and related matters), and Trade Association Law. He is a Registered Patent Attorney. His specialties include various automotive technologies such as autonomous and sensor technologies, as well as medical devices, industrial products, technology systems, and trade associations, among other related areas.
He is the author of numerous published articles on innovation, quality and profitability. In addition, Rick was:
• The recipient of the prestigious International Entrepreneur of the Year Award from the Society of International Business Fellows (SIBF).
• Named one of the "Latest Generation of Atlanta CEOs and Power Brokers," by the Atlanta Journal Constitution.
• Named a Governance Fellow by the National Association of Corporate Directors (NACD), the highest level of credentialing for corporate directors and corporate governance professionals.
• A Judge for the Atlanta Olli Fleet Challenge – an autonomous mini-bus vehicle competition.
• Named the "Automotive Leader of the Year" by the State of Georgia.
He holds both undergraduate and graduate engineering degrees from the University of Detroit, a law degree from the University of Detroit, and completed The Executive Program at the University of Michigan, School of Business Administration.

Company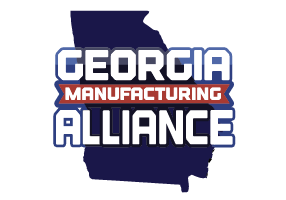 Associate 1-100
---