Rob Dugas, Chick-fil-A Chief Procurement Officer and Vice President, Will be the Keynote Speaker at
Date posted
April 25, 2017
ATLANTA, GA (PRWEB) APRIL 25, 2017
New trends in supply chain management.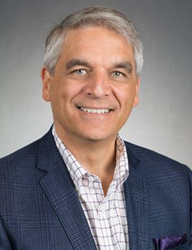 Understanding the impact that the food and beverage industry has on manufacturing will be a key focus at the 2017 Georgia Manufacturing Summit. Held October 25th at the Cobb Galleria, one of this year's Keynote Speakers will be Rob Dugas, the Chief Procurement Officer and Vice President of Chick-fil-A. Mr. Dugas serves Chick-fil-A by overseeing the business functions which are responsible for ensuring product integrity, competitive cost, and a reliable supply chain distribution for over 2000 restaurants in the United States and Canada.
Mr. Dugas will address over 700 industry professionals from around the state that want to hear the important topic Navigating the New Trends in Supply Chain Management. "With the move towards online shopping and delivery services in today's marketplace, the buying journey keeps evolving as technology continues to advance and new innovations are developed. This paradigm shift will affect the way products are made, packed, distributed and delivered and the manufacturing industry needs to be ready to align with these changes," said Mr. Dugas.