MNN Member Spotlight - Inoventive Benefits Consulting
Date posted
November 19, 2020
GMA Support Partner Spotlight
We discussed information that helps manufacturing leaders navigate to a successful future beyond the COVID 19 pandemic.
Marcy S. Heath, Founder & CEO of InoVentive Benefits Consulting shares insights on employee benefits and how Covid-19 has impacted manufacturing. These unique solutions may help you survive and thrive through these challenging times.
Topics will include:
The four vertical of the Healthcare Supply chain
How to leverage the Healthcare Supply Chain and maximize your bottom line
How to add control and predictability to you second/third largest business expense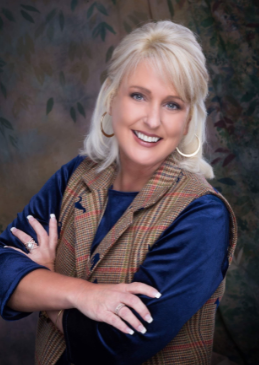 Marcy S. Heath, Founder & CEO of InoVentive Benefits Consulting has been recognized as a leader in the employee benefits field. Marcy was selected as EBA's Top Women in Benefits Advising, honored by NAHU, Circle of Excellence as a Soaring Eagle for business written and retained. Marcy assisted in writing a book, NextGeneration Healthcare which hit the Amazon Best Seller list in two categories. Marcy has 26 years invested in the insurance profession with extensive knowledge in employee benefits, risk management, and mitigation.
InoVentive Benefits Consulting is a forward-thinking, innovative Benefits Consulting Firm and a part of the largest Nationwide Partnership with Benefit Firms located across the United States. With a National footprint, InoVentive Benefits Consulting services employers across the United States with innovative benefits and superior customer service.
About InoVentive Benefits Consulting:
InoVentive Benefits Consulting is proud to offer and maintain benefits for approximately 400 employers, with accounts in the North West Georgia region, South Georgia, and across the State.
InoVentive Benefit Consulting business philosophy is to create and nurture positive employee and customer relationships where we are all better as a result of having one another in each other's lives. The pragmatic application of this philosophy is to ensure that there is a constant flow of respect for time, care for each other's wellbeing, and support for our mutual success in the form of providing instructions, knowledge, and resources necessary to get the job done to the best of everyone's ability.
BONUS: FREE ebook from InoVentive Benefits Consulting
- The Definitive Guide to Health and Benefit Plans for Manufacturing Companies. Why fully insured premiums always increase.