Member Spotlight - SwifTemp
Date posted
February 1, 2023
GMA Member Spotlight - SwifTemp

Episode Summary
Beau Groover and Max Thomas of SwifTemp share solutions to labor and leadership challenges faced by manufacturers in Georgia. Enjoy this Member Spotlight with Jason Moss - Host of Manufacturing News Network. Learn how these leaders share their insights on industry trends impacting Georgia manufacturing companies.
Labor and Leadership
GMA Support Partner Spotlight - Manufacturing News Network
We discussed information that helps manufacturing leaders understand the impact that compressed air has on your bottom line.
Topics include:
Understand labor challenges during challenging times
Leadership development
Tools and Tips that work
Beau Groover
Founder of The Effective Syndicate, Beau has been working with operations-focused organizations for almost 20 years, including The Coca-Cola Company, Nordson Corporation, and Westrock (formerly RockTenn). Just prior to launching The Effective Syndicate, Beau served as the Director of Lean Supply Chain at Serta Simmons Bedding, LLC, and currently serves as an Advisory Board Member with TalentStream. He has earned his Six Sigma Master Black Belt and is Lean certified from the Association of Manufacturing Excellence (AME).
Beau's hands-on approach has helped organizations save millions of dollars in addition to improving their customers' experiences and building high-performance teams that drive business forward.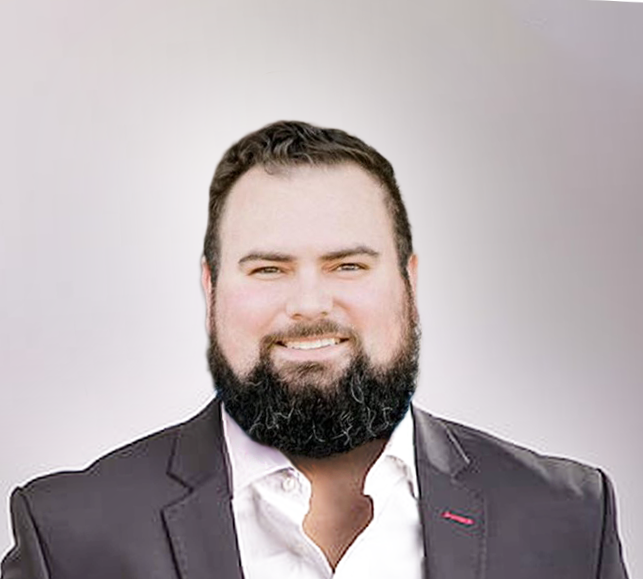 Max Thomas
Max is a seasoned professional with a wealth of experience in sales and account management within the manufacturing industry. He has demonstrated proficiency in building and maintaining relationships with clients and providing exceptional customer service. His extensive knowledge of the manufacturing industry and its specific needs, allows him to furnish expert guidance and advice to clients, which is instrumental in the achievement of their goals.
Max is driven by a passion to build strong relationships with clients, as well as a dedication to delivering results. He has a proven track record of success, which serves as a testament to his capability to help manufactures grow and thrive. He is confident in his ability to identify opportunities, provide valuable insights and implement effective strategies that drive business growth and improve bottom-line results.
With a deep understanding of the industry, a keen sense of business acumen, and a commitment to delivering results, Max is well-positioned to help manufacturers navigate the challenges of the industry and achieve their goals. He is a valuable asset to any organization and his contributions will undoubtedly lead to success.
About SwifTemp:

Swiftemp's mission is to positively impact the lives of manufacturing people. We do this by providing operational support to manufacturers. We understand the unique staffing and operational challenges in the MFG industry because we have been right where you are. And we are committed to delivering customized solutions that address those challenges head-on. We believe in being responsive, reliable, and results-driven, and we strive to form long-term partnerships with our clients based on trust, integrity, and mutual success.
Who should attend:
Competitive Manufacturing Leaders who want to increase profitability, lower operating costs, and prepare for the future.
Frustrated MFG leaders who know that there is a better, more cost-effective way but haven't been able to find it.
Learn more at www.swiftemp.com
Email maxt@swiftemp.com.com
If you have any specific questions you would like covered during this session, email them to support@georgiamanufacturing.com