Back to Events

Yamaha Motor Manufacturing Plant Tour - November 9 - Newnan
Thursday, November 9, 2017
Event Details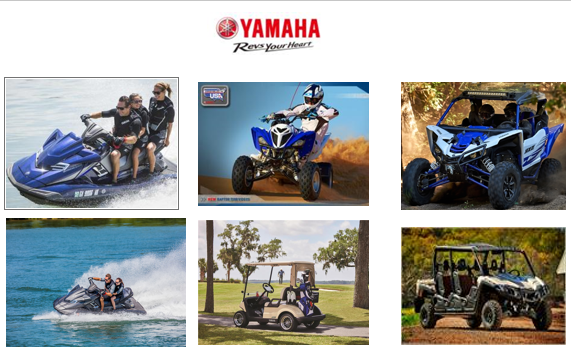 GMA MEMBERS ONLY EVENT - only 1 person per company. 
THIS EVENT IS SOLD OUT!
Over 500,000 sq. ft. of manufacturing fun is under one roof at Yamaha Motor Manufacturing. This facility manufactures All Terrain Vehicles (ATV), Personal Watercraft (Waverunners) and Golf Carts via an interesting combination of automated and manual processes using high speed fabrication and assembly operations. Staying true to their founder, Genichi Kawakami's slogan to "Make every challenge an opportunity," Yamaha has manufacturered high quality outdoor adventure vehicles since 1954. Their employee driven Kaizen (continuous improvement) operation creates a culture where employees throughout the organization are actively engaged with improving productivity, eliminating waste, and improving standardized activities and processes.
TOUR AGENDA:
11:30 - 12:00 pm Registration, Refreshments, and Networking
12:00 - 12:30 pm Corporate Presentation and Safety Briefing
12:30 - 1:45 pm Plant Tour
1:45 - 2:00 pm Question and Answer
Tour Requirements: NO COMPETITORS or SUPPLIERS OF COMPETITORS ALLOWED. Closed-toed shoes are mandatory. NO HIGH HEELED SHOES! Photo ID is required to enter the plant. NO PRESS or PHOTOS are allowed.