Back to Events

Thrush Aircraft Plant Tour - Albany
Tuesday, November 13, 2018
Event Details
TOUR AVAILABLE TO GMA MEMBERS ONLY!

Headquartered in Albany, Georgia, Thrush Aircraft manufactures a full range of aerial application aircraft used in agriculture, forestry, and firefighting roles worldwide. Founded in 2003, Thrush is well-known for building the most durable aircraft in the aerial application industry, as well as the best flying – from both pilot and operator perspectives.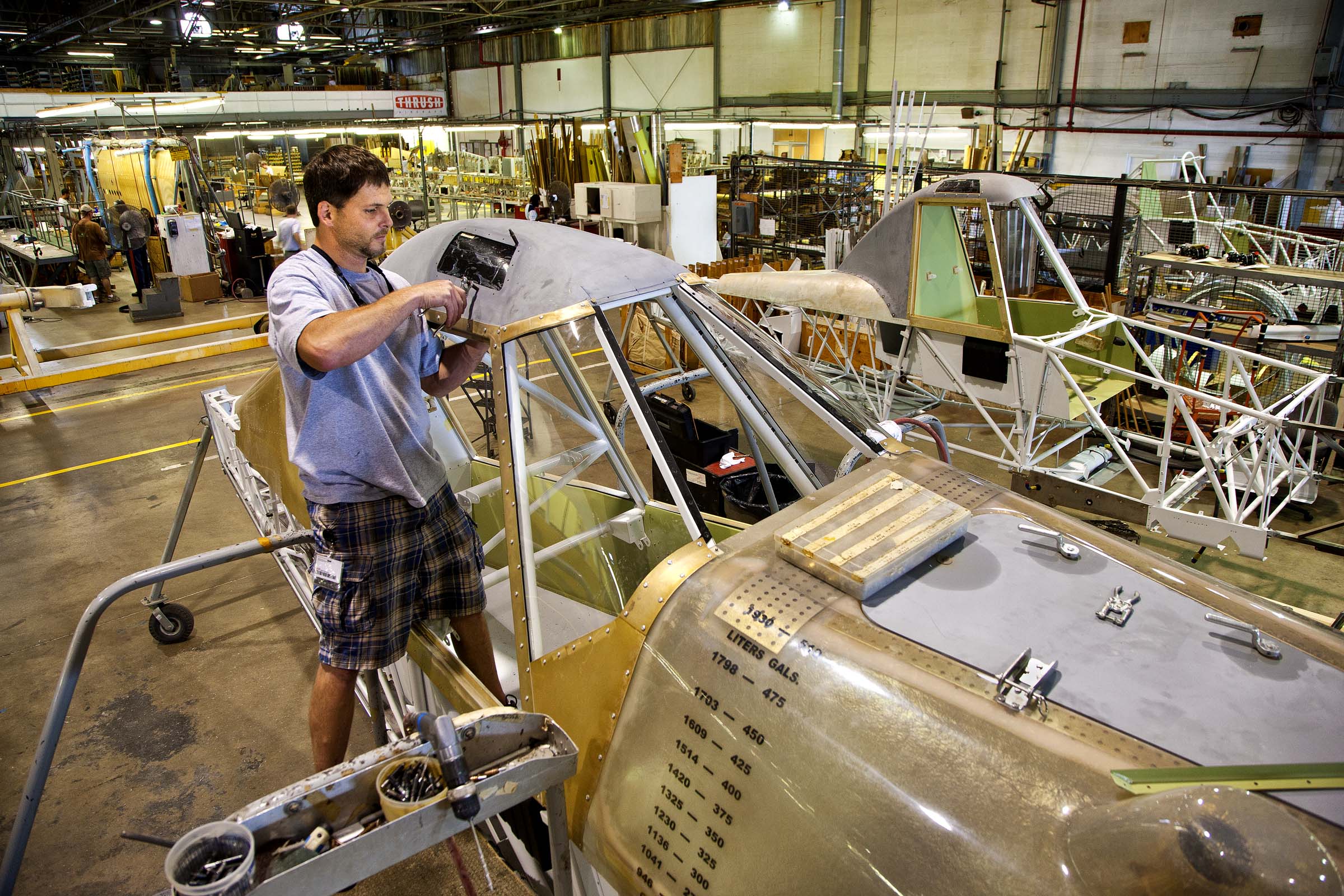 Thrush Aircraft is one of the world's largest manufacturers of agricultural aircraft manufacturing 50 planes a year with 70% of these being exported outside of the U.S.  Today there are more than 2,100 Thrush aircraft operating in some 80 countries around the world.  All Thrush models provide superb visibility, light control response, and a high degree of maneuverability and speed.

Thrush boasts a well-rounded management team with a wealth of experience in all areas of manufacturing. What's more, the veteran labor force has aerial agriculture experience dating back to the mid-1960s.  Their 227,000 sq. ft. facility includes all aspects of design, tooling production, planning, product manufacturing, product support with superior efficiency and low direct operating costs.
This versatility is part of what has made Thrush a favorite of operators, both large and small.  Major operators who rely on Thrush include such familiar names as Dole Fresh Fruit, Del Monte Fresh Fruit, Aerovic, FumiPalma, as well as many governments around the world.
Tour Agenda
1:00 - 1:30 pm                   Registration and Networking
1:30 – 1:45 pm                  Corporate Presentation and Safety Briefing
1:45 - 2:00 pm                   Flight Demo
2:00 – 3:15 pm                  Plant Tour
3:15 – 3:30 pm                  Wrap up and Summary           
NOTE:  If you are flying into the Albany Airport for the Thrush Tour, please inform the tower that you need to taxi into the Thrush Factory.
TOUR REQUIREMENTS:
CLOSED TOED/FLAT BOTTOM SHOES ARE MANDATORY.  No High Heels!  

GMA Members Only
Only 2 people per company allowed.