Back to Events

Sonnen Batterie Tour - Tucker
Friday, May 17, 2019
10:00 AM - 12:15 PM (EDT)
Event Details

Winner of the Best Electronic Systems Technologies Award
Engineered in Germany and Made in the U.S.A., Sonnen Batterie is one of the world's most accepted lithium based energy storage systems for solar power.  They are  a pioneer of technologies for a clean, decentralized, and connected energy system. As one of Germany's and Europe's fastest growing tech companies, they have received multiple international awards for their highly innovative energy services for grid providers and customers.   
Their intelligent solar battery storage systems have enabled more than 40,000 households to benefit from sustainable, solar home backup power.  Their Lithium-Ion Iron Phosphate battery technology lets the customer decide how to to produce, conserve, and consume electricity in their home.   Their EcoLinx system uses controllable circuit breakers and energy automation software that allows the user to adjust backup power during a grid outage, detect severe weather, increase the stored energy, and offset peak utility rates.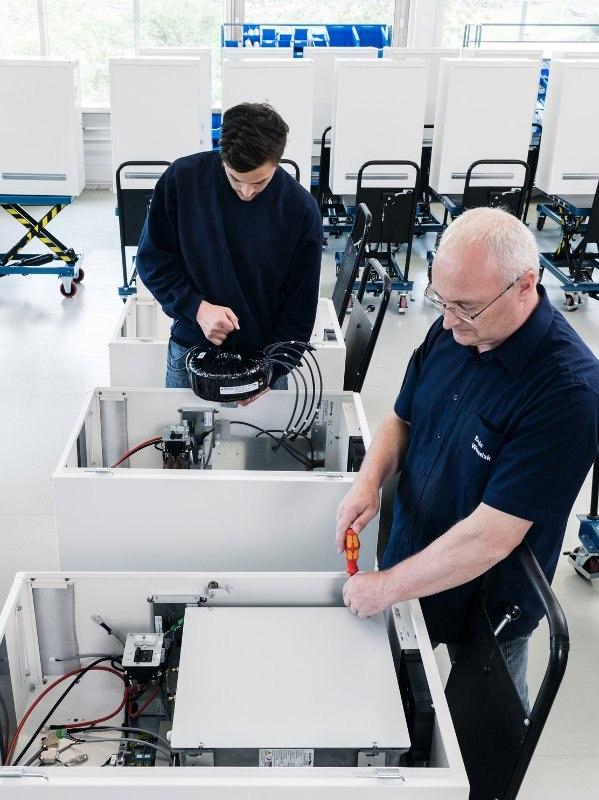 Tour Agenda
10:00 – 10:30 am         Registration, Networking, GMA Welcome
10:30 – 10:45 am         Tour Host Presentation and Safety Briefing
10:45 – 11:45 am          Plant Tour
11:45 – 12:15 pm          Wrap up and Summary
TOUR REQUIREMENTS:
Attendance is limited to 2 PEOPLE per company.

CLOSED TOED/FLAT BOTTOM SHOES ARE MANDATORY.  No High Heels! 

No photos are allowed.