Back to Events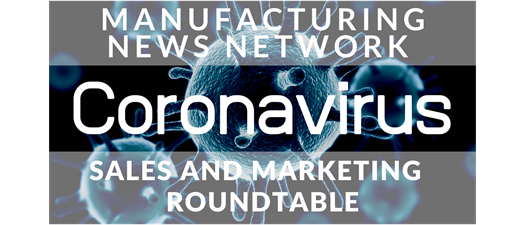 Sales and Marketing Roundtable - MNN - 3-26-2020
Thursday, March 26, 2020
10:00 AM - 11:00 AM (EDT)
Event Details
Guest Access Is Not Allowed - You must SUBSCRIBE to MNN first.
Sales and Marketing Roundtable
 Industry leaders will be sharing their insights and tips as it relates to how they are dealing with the Coronavirus.
Topics will include
What new tools are you using to connect with customers
Has your business increased or decreased
Forecast predictions for the balance of 2020
How to keep your team motivated in tough times
Have you identified new potential markets
NOTE: You will receive a confirmation email with login access to the call. You must join the call through the link provided.
Obviously, we will not be able to answer every question that we face on this topic, we are committed to sharing best practices.
For More Information:
Heather Rogers
Office Manager/Events Director
Georgia Manufacturing Alliance
(770)338-0051
Sales and Marketing Leader Roundtable Sponsor