Back to Events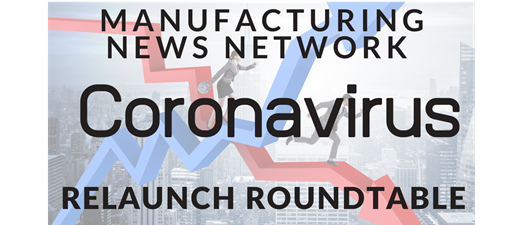 Relaunch Roundtable - MNN 5-14-2020
Thursday, May 14, 2020
10:00 AM - 11:00 AM (EDT)
Event Details
Recovery Roundtable
This recovery meeting is open to everyone. We will discuss current events and details that manufacturing professionals need to know about how to work through the Coronavirus from a business and leadership standpoint.
Topics will include:
Critical Infrastructure versus Minimum Business Operations under Governor Kemp's Order
Round IV Preliminary Stimulus Predictions
SBA Loan considers: Economic Injury Disaster Loan (EIDL), including CARES Act advance, and CARES Act Paycheck Protection Program Loans
Real estate issues – lease obligations for landlords and tenants, property usage under quarantine, and rent abatement requests
What you will learn:
Best Practices
Share ideas on how to implement new precautionary measures
First-Hand information and the impact of business
Who should attend:
EVERYONE, stay up to date with ever-changing information and events.
Obviously we will not be able to answer every question that we face on this topic, we are committed to sharing best practices.
For More Information:
Heather Rogers
Office Manager/Events Director
Georgia Manufacturing Alliance
(770)338-0051