Back to Events

Mando America Plant Tour - Hogansville
Tuesday, March 19, 2019
Event Details


Mando America Corporation manufacturers world-class Brake Systems to domestic and global automobile manufacturers such as BMW, Chrysler, FIAT, Ford, GM, KIA, and Volkswagon.   They have 2 plants in Georgia and tour attendees will see the behind the scenes manufacturing processes at their 445,000 sq. ft. facility in Hogansville where they use high end technology to produce Caliper and Automatic Brake Systems.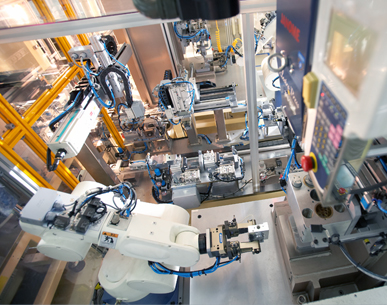 Some of these systems include: 
Active Retraction Caliper
Automatic Brake Systems 
Caliper Brakes 
Electronic Stability Control 
Electronic Stability Program 
Tour Agenda -- CHECK IN AT THE MAIN ENTRANCE
3:30 – 4:00 pm              Registration, Refreshments, and Networking
4:00 – 4:15 pm              Corporate Presentation and Safety Briefing
4:15 – 5:15 pm              Plant Tour 
5:15 – 5:45 pm              Wrap Up and Q & A
TOUR REQUIREMENTS:
CLOSED TOED/FLAT BOTTOM SHOES ARE MANDATORY.  No High Heels!  

Attendance is limited to 2 people per company.