Back to Events
Event Details
EVCO was started in 1964. It is privately held. We surpassed 200 Molding machines in 2019 (up to 211 currently). The company has grown to 9 locations in the US, Mexico, and China. We have over 1400 employees. Custom Injection Molding, 15 Tons to 3500 Ton Capabilities, Part Decoration, Assembly, Contract Manufacturing, Metal to Plastic Conversion, Clean Room Medical molding, Precision parts to Large parts. Gas Assist Molding, In Mold Decoration, Overmolding, Multi-shot molding, Insert molding, Painting, Robotic Cell Manufacturing.
If you have never seen how many of the plastic items you see and use every day are made, you will learn a lot. While the process may seem straight forward, it is anything but simple. From the incoming material to the complex assembly, there will be some great information for everyone. Come see what we do and how we serve the local companies in the area. You will go back to your place of work and will start looking at the injection molded parts in a different way.
Top 3 Reasons To Attend:
We mold parts that you see almost every day of your life. Come see how some of those plastic parts are made.
We have quietly become a molder in the local Atlanta area that can handle injection molding projects from simple to complex assembly including large tonnage molding. We like challenging projects.

We are adding machinery in our Calhoun, GA facility. From the building expansions to the machinery additions, EVCO continues to demonstrate its willingness to invest in its customers.
Tour Agenda
10:00 – 10:30 am Registration, Networking, GMA Welcome
10:30 – 10:45 am Tour Host Presentation and Safety Briefing
10:45 – 11:45 am Plant Tour
11:45 – 12:15 pm Wrap up and Summary
TOUR REQUIREMENTS:
Attendance is limited:
1 ticket for non-manufacturing companies
2 tickets for manufacturing companies

CLOSED TOED/FLAT BOTTOM SHOES ARE MANDATORY. No High Heels!

No photos are allowed.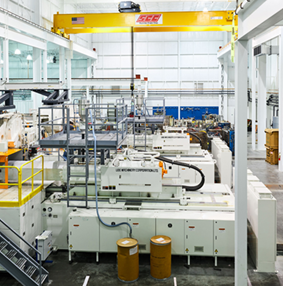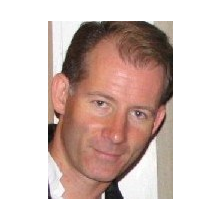 View

Profile
John Harkonen
Business Develpoment Manager
Util Auditors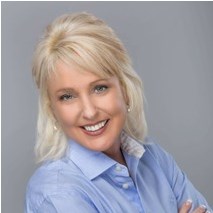 View

Profile
Marcy Heath
Consultant
Inoventive Benefits Consulting View

Profile
Thomas Henderson
Account Executive
Alliance Shippers Inc
For More Information:
Heather Rogers
Office Manager/Events Director
Georgia Manufacturing Alliance
(770)338-0051