Back to Events

Club Car Plant Tour - Augusta
Friday, July 20, 2018
Event Details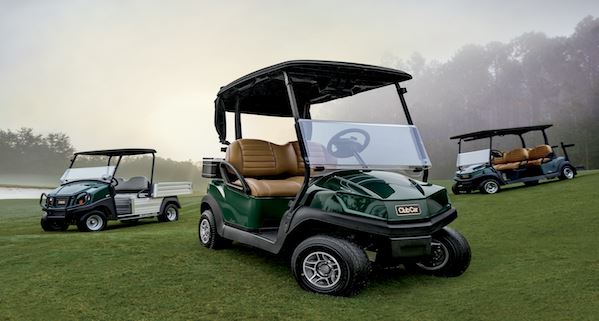 Club Car boasts nearly 60 years of industry-leading innovation and design, initially focused on golf cars and then expanding to commercial utility vehicles and personal-use transportation.
Every detail of design, fabrication and assembly at Club Car is executed with  superior performance and is why they were named one of EHS Today's America's Safest Companies.  At their facility in Augusta, attendees will see the manufacturing process behind the Club Car Tempo & Precedent Golf Cars which are connected by Visage technology and see their new Shark Experience.
During the tour, they will showcase their MDI processes and the Mission Control process that governs the transformation activities.  You will also spend time with their Caddyshack (Moonshining) group that allows improvements to be made quickly to any rack, machine, or process in the plant. 
Club Car was acquired by Ingersoll Rand in 1995 and began their Lean Journey in 2012 so attendees will learn about their 3P project and Lean 1.0 implementation and how they are optimizing footprint inside the factory.
TOUR AGENDA
9:30 - 10:00 am         Registration, Refreshments and GMA Announcements

10:00 - 10:15 am        Corporate Presentation/Safety Briefing

10:15 - 11:30 am        Plant Tour

11:30  - 11:45 am       Summary and Q & A 
TOUR REQUIREMENTS:
1.  Closed toe, flat bottom shoes are required.  No High Heels!
2.  No photos or press allowed.
4.  Please do not register more than 2 people per company to allow others to attend.