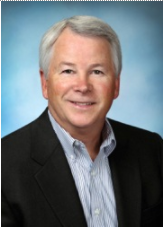 Steve Hillis, past president of Beaulieu Carpets and now Senior Consultant with FMI, will share his trade secrets in this 2-hour sales and marketing workshop. He has been a driving force behind sales increases for Fortune 500 companies since 1980. Steve provides services for FMI Consulting as a practitioner, coach, trainer, and consultant. His credentials include: *35 Years Experience in Flooring Sales & Management *Proven Top Performer in Sales & 4 major business turn-arounds *Motivational Speaker providing insights on Leadership & Profitability
Key topics that will be covered during his workshop include:
• Motivating your Team
• Moving from Bureaucracy to Empowerment
• How to Build Motivational Accountability
• Building Loyalty and Reducing Turnover.