Back to GMA Membership Directory
Professional Bio
I'm a digital marketing and technology pioneer with 20 years of business development experience for emerging and growth-stage companies, associations, and agencies.

My clients have included: Sherwin-Williams • National Safety Council • UPS • National Sleep Foundation • GE • Red Bull • Pratt Industries • Georgia-Pacific • International Paper • Allstate • Airgas • General Motors • Farmers Insurance • Chrysler • Ambien • Serta • GM OnStar • NBC.com • Wells Fargo • Yahoo • Sears

I believe that manufacturers are in a post-advertising, digital marketing era. B2B marketing and sales has changed. Today, it's all about community. They recognize the age-old marketing funnel no longer works in this social and mobile age. Along every supply chain, manufacturers are working together. And here in Georgia, over the last 12 years, leading manufacturers have built just such a community—the Georgia Manufacturing Alliance.

GMA is where members develop and share relevant best practices and thought-leadership content, research, case studies, and specific solutions to today's challenges. Together and stronger Georgia business leaders are continuing to make Georgia the most well-connected manufacturing community in America.

GMA is the fastest growing community of manufacturing professionals in the state. We organize regular networking opportunities where our members come together to share best practices and business expertise, as well as participate in monthly plant tours and leadership training in each of our six chapters (Metro Atlanta, and in Northeast, Northwest, Central, West Central and Southeast Georgia).

We'd be honored if you'd look at plugging into our community of high-level thought leaders and a peer group of like-minded connections.

Stay current. Discover emerging trends. Contact us today to learn more about becoming a GMA sponsor.
Company Georgia Manufacturing Alliance Inc.
(770) 338-0051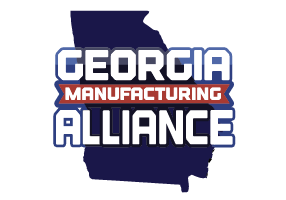 Associate - 100
---
Areas of Expertise
Advertising And Marketing