Challenger Turf is a wholesale manufacturer of high-quality artificial turf products for indoor and outdoor fields. Founded in 1983, Challenger is the last true family business in the synthetic turf manufacturing market where they design turf for applications such as landscapes, golf, leisure, indoor and outdoor sports, and mats. They integrate all the manufacturing components under one roof, so their products are literally built from the ground up. Some of their processes include:
DuraFlo E.E.B.S ® backing system which has revolutionized the industry by combining performance and durability with 100% recyclability. Challenger puts no internal turf waste in landfills and works with schools and other institutions to recycle the turf once it reaches the end of its life.
State-of-the-art urethane coater allowing us in-house urethane coating options.
Some of the world's most high-speed tufters in operation which accommodate 3/16, 1/4, 3/8 and 1/2 gauge constructions.
The AquaJet works by concentrating water into a very high-pressure stream (50,000 PSI) to cut custom colored logos, lines, and emblems.
Tour Agenda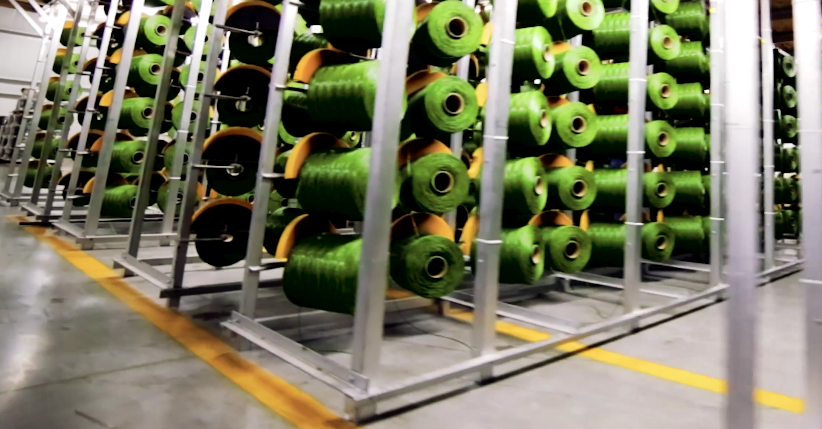 1:30 – 2:00 pm Registration, Refreshments, GMA Welcome
2:00 – 2:15 pm Tour Host Presentation and Safety Briefing
2:15 – 3:15 pm Plant Tour
3:15 – 3:45 pm Wrap up and Summary
TOUR REQUIREMENTS:
Attendance is limited to 2 PEOPLE per company.

NO COMPETITORS AND NO PHOTOS.
CLOSED TOED/FLAT BOTTOM SHOES ARE MANDATORY. No High Heels!